In the News

June 7, 2022 
Installation of "Cowboy Tough"
Introducing the installation of our new bronze sculpture "Cowboy Tough" by Chris Navarro!
"The silhouette of a cowboy riding a bucking horse has long been the symbol of the state of Wyoming. The image of a cowboy astride a bucking horse represents the toughness, pride, spirit and independence of the people, animals, and land of the west. My sculpture was modeled on the great Wyoming bucking horse, Steamboat. The old-time cowboys said the horse would buck his heart out and wouldn't quit." ~Chris Navarro
The sculpture is also a bronze monument, sixteen foot in height, that was dedicated in October 2014 at the University of Wyoming. Ours can be seen in front of Bank of Commerce. Copper France says, "W
e wanted the piece to reflect who we are, the toughness, and the grit that comes with being from Wyoming, and from Rawlins, while reflecting on the heritage of our state. We are cowboy tough, just like the title of this piece. When you drive by the bank, located at 221 3rd Street in Rawlins, be sure to take a look at our beautiful new bronze. 
More about Chris Navarro: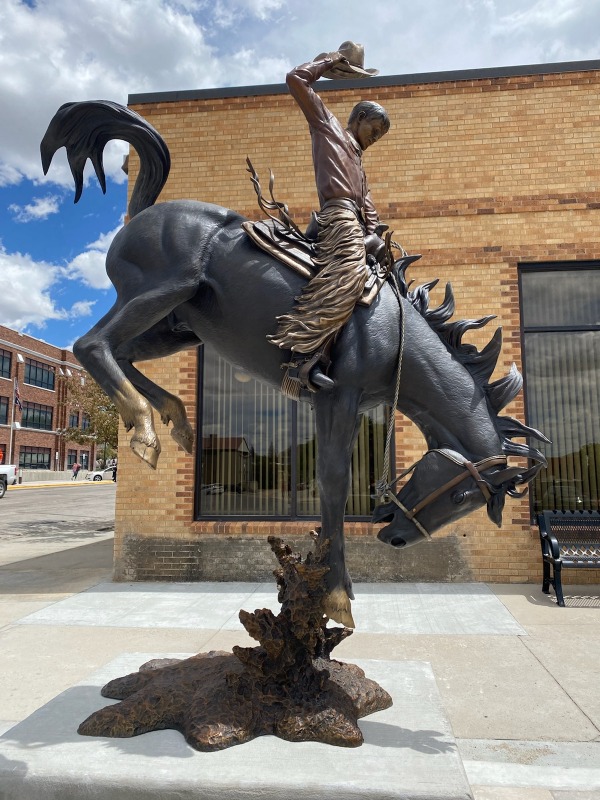 NEWS RELEASE
FOR IMMEDIATE RELEASE
March, 20, 2022
Bank of Commerce and ICBA Celebrate America's Ag Community
National Agriculture Week is March 20-26 
Rawlins, Wyoming, March 20, 2022 - In recognition of National Ag Day, Bank of Commerce and the Independent Community Bankers of America (ICBA) are celebrating the contributions of America's local farmers, ranchers, and agricultural enterprises.
Community banks provide 80% of all financing to and are often the catalysts for new and expanded business opportunities within their communities. In fact, community banks provide roughly $130 billion in agriculture loans.
National Ag Day was founded nearly 50 years ago to recognize the contributions of farmers in providing Americans with healthy, affordable, and abundant food options. ICBA offers the following facts about the agriculture industry:
The typical American farmer produces enough food and fiber to feed 166 people, producing jobs and investment throughout the economy.
Americans spend less than 10 percent of their disposable income on food, allowing consumers financial freedom to purchase other goods.
Farming and related industries employ 21.6 million people, making up 11 percent of total U.S. employment. 
About Bank of Commerce
Agricultural financing is one of the strengths of Bank of Commerce. Our loan staff works hard to understand your operation in an effort to help you succeed. We appreciate the importance of agriculture in our community and enjoy helping local producers. See our experienced loan officers for operating loans, equipment loans, livestock purchases, and improvement loans. We recognize the essential role of agriculture, which is central to our country's health and prosperity and we do all we can to support these stewards of the land and their work to preserve our nation's natural resources - today, tomorrow and for the future - for the benefit of all. 
About ICBA
The Independent Community Bankers of America® creates and promotes an environment where community banks flourish. ICBA is dedicated exclusively to representing the interests of the community banking industry and its membership through effective advocacy, best-in-class education, and high-quality products and services.
With nearly 50,000 locations nationwide, community banks constitute roughly 99 percent of all banks, employ nearly 700,000 Americans and are the only physical banking presence in one in three U.S. counties. Holding nearly $5.9 trillion in assets, over $4.9 trillion in deposits, and more than $3.5 trillion in loans to consumers, small businesses and the agricultural community, community banks channel local deposits into the Main Streets and neighborhoods they serve, spurring job creation, fostering innovation and fueling their customers' dreams in communities throughout America. For more information, visit ICBA's website at www.icba.org.
# # #
NEWS RELEASE
FOR IMMEDIATE RELEASE
February 16, 2021
Flood at Bank of Commerce Causes Damage
Rawlins, WY – Bank of Commerce in Rawlins announced today that a flood at the bank may cause delays in service, but the bank is still functional. The weekend brought extremely cold temperatures, breaking a water line and flooding main areas of the bank. Copper France, Bank of Commerce President & CEO says, "We are working quickly to recover and restore full services." Customers can expect business as usual, but may experience slight delays due to limited staff computer access. The Bank of Commerce leadership team is working to re-establish full connectivity as clean-up efforts inside the bank continue. The bank is open for business and staff are working behind closed doors with the lobby temporarily closed. Customers who need to do business inside the bank are encouraged to call and make an appointment. Banking services remain available at the walk-up, drive-through, and ATM as well as convenient banking options; online, mobile and telephone banking services that are available 24/7.  BOC customer service representatives can be reached by calling 307-324-2265. Updates will continue at www.bocrawlins.com and on Facebook at @BOC.WYO.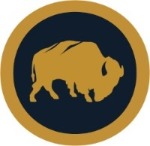 Contact: Nicole Henley
Bank of Commerce
Marketing Administrator
307-324-8884
nhenley@bocrawlins.com

---

NEWS RELEASE
FOR IMMEDIATE RELEASE
December 28, 2020
Bank of Commerce Launches Rebrand

Rawlins, WY - Bank of Commerce, Carbon County's only locally owned bank, announced today a rebrand of its visual identity. It has been nearly 30 years since Bank of Commerce has updated the brand. The time is right to refresh the look as a total package. The team has been working on this project for quite some time and a lot of thought and consideration went into adopting the brand package. "We went into this project with an idea of what we wanted and worked out every last detail to make sure it perfectly represented our vision," said Nicole Henley, Marketing Administrator who led the branding evolution. "The rebrand is not just cosmetic – it has given us the opportunity to reflect on our values and put our mission to work."

The new brand identity is current and modern but also a timeless reflection of the organization and the strong role BOC plays in the community. It is a fresh look for Bank of Commerce but one thing remains the same, the promise of excellence. Copper France, President & CEO noted, "This logo represents the strength and determination of our Board of Directors, officers and staff to provide convenient and quality banking products and services to our customers without sacrificing the high quality customer service they have come to expect when they bank with us." BOC Board Member Mary Penland adds, "The rebrand has been a long time coming, but we, as a board, hope to show that Bank of Commerce is rock solidly here for our current and future customers in Carbon County."

The Bank of Commerce logo has a vibrant color palette and new typeface with the tagline "Your Home-Owned Bank". "The buffalo coin icon with mountains in its back is a reflection of the banking industry and represents our surroundings right here in Carbon County, Wyoming. It is also a symbol of the strength in our communities," describes Henley. But there is more to it than meets the eye. France says, "The goal was to offer a taste of history and a strong vision of growth and prosperity for the people of Carbon County." As industry leaders, Bank of Commerce is committed to our customers. "When people in Carbon County need banking services, we want to be the first institution they think of. We also want to be known as someone who is involved in and gives back to the communities we serve," states France. It won't take long for Carbon County to recognize the new Bank of Commerce logo and all it stands for.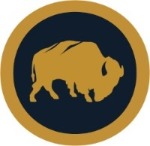 ---