In the News

NEWS RELEASE
FOR IMMEDIATE RELEASE
February 16, 2021
Flood at Bank of Commerce Causes Damage
Rawlins, WY – Bank of Commerce in Rawlins announced today that a flood at the bank may cause delays in service, but the bank is still functional. The weekend brought extremely cold temperatures, breaking a water line and flooding main areas of the bank. Copper France, Bank of Commerce President & CEO says, "We are working quickly to recover and restore full services." Customers can expect business as usual, but may experience slight delays due to limited staff computer access. The Bank of Commerce leadership team is working to re-establish full connectivity as clean-up efforts inside the bank continue. The bank is open for business and staff are working behind closed doors with the lobby temporarily closed. Customers who need to do business inside the bank are encouraged to call and make an appointment. Banking services remain available at the walk-up, drive-through, and ATM as well as convenient banking options; online, mobile and telephone banking services that are available 24/7.  BOC customer service representatives can be reached by calling 307-324-2265. Updates will continue at www.bocrawlins.com and on Facebook at @BOC.WYO.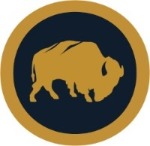 Contact: Nicole Henley
Bank of Commerce
Marketing Administrator
307-324-8884
nhenley@bocrawlins.com

---

NEWS RELEASE
FOR IMMEDIATE RELEASE
December 28, 2020
Bank of Commerce Launches Rebrand

Rawlins, WY - Bank of Commerce, Carbon County's only locally owned bank, announced today a rebrand of its visual identity. It has been nearly 30 years since Bank of Commerce has updated the brand. The time is right to refresh the look as a total package. The team has been working on this project for quite some time and a lot of thought and consideration went into adopting the brand package. "We went into this project with an idea of what we wanted and worked out every last detail to make sure it perfectly represented our vision," said Nicole Henley, Marketing Administrator who led the branding evolution. "The rebrand is not just cosmetic – it has given us the opportunity to reflect on our values and put our mission to work."

The new brand identity is current and modern but also a timeless reflection of the organization and the strong role BOC plays in the community. It is a fresh look for Bank of Commerce but one thing remains the same, the promise of excellence. Copper France, President & CEO noted, "This logo represents the strength and determination of our Board of Directors, officers and staff to provide convenient and quality banking products and services to our customers without sacrificing the high quality customer service they have come to expect when they bank with us." BOC Board Member Mary Penland adds, "The rebrand has been a long time coming, but we, as a board, hope to show that Bank of Commerce is rock solidly here for our current and future customers in Carbon County."

The Bank of Commerce logo has a vibrant color palette and new typeface with the tagline "Your Home-Owned Bank". "The buffalo coin icon with mountains in its back is a reflection of the banking industry and represents our surroundings right here in Carbon County, Wyoming. It is also a symbol of the strength in our communities," describes Henley. But there is more to it than meets the eye. France says, "The goal was to offer a taste of history and a strong vision of growth and prosperity for the people of Carbon County." As industry leaders, Bank of Commerce is committed to our customers. "When people in Carbon County need banking services, we want to be the first institution they think of. We also want to be known as someone who is involved in and gives back to the communities we serve," states France. It won't take long for Carbon County to recognize the new Bank of Commerce logo and all it stands for.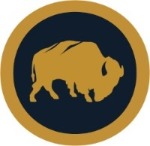 ---